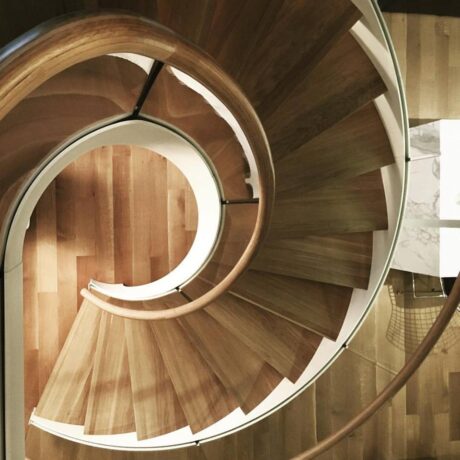 Architecture Studio: Cortina & Käll
Location: Brooklin, New York, USA
Built: 2017
Category: Interiors, Private House
Realization of helical staircase of the Helika Lux model with oak strip of sp. mm. 60 with brushing and oil painting.
The double structure is in painted iron with curved glass railing hardened and laminated mm 10+10 extra clear. A helical handrail in oil-painted oak was placed on the curved glass.
Protective balustrade is fixed to slab with extra clear glass panels and handrail.